Mission
Profoundly impact Healthcare and achieve 100% client reference ability through delivering extraordinary and sustainable Revenue Cycle operational transformational services.
Vision
Establish Texican as the healthcare providers' "Go to Partner" for leadership in optimizing revenue cycle operations.
Values
Our vision, mission, and values have guided us as we set out to transform healthcare revenue cycle operations.
Transformation / Integrity / Accountability / Excellence / Leadership / Teamwork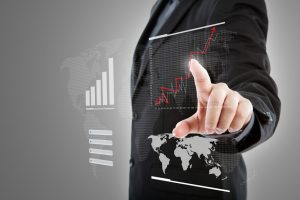 Texican was established with a sole vision to profoundly impact the healthcare industry by partnering with our clients to accelerate their cash flow by focusing on optimizing revenue cycle processes, aligning technology and staff training powered by our proprietary technology solution "Life of a Claim" (LOAC). Historically, Texican's engagements have resulted in an additional sustainable month's average cashflow within the first 15 months, while reducing bad debt expenses, improving operational efficiencies, and providing our clients with a cash impact ROI of $12 for each $1 spent. Texican compensation is tied directly to our client's measurable performance improvement in the mutually determined key metrics. We work across a full spectrum of hospitals and health systems, for-profit and not-for-profit organizations.
Our corporate theme, "Achieving Results Through Adaptation and Partnership", confirms our commitment to long term success. We pride ourselves not only on the improvement of your business, but also on the results that come from collaborative efforts and hard work. Revenue cycle leaders are struggling with tighter budgets, increased scrutiny over billing & collection practices, new legislation, & constant rule changes by the payers. At Texican, we look beyond the problem to identify the source & the cure, tailoring solutions to enhance existing processes without uprooting revenue cycle operations from its foundation. Through training, mentoring, and motivating existing staff, solidifying relationships with vendors and payers, and implementing LOAC, we integrate the revenue cycle process and unleash the power within your team to proactively attain sustainable results.
Average Years of Experience
RCO Transformation Engagements